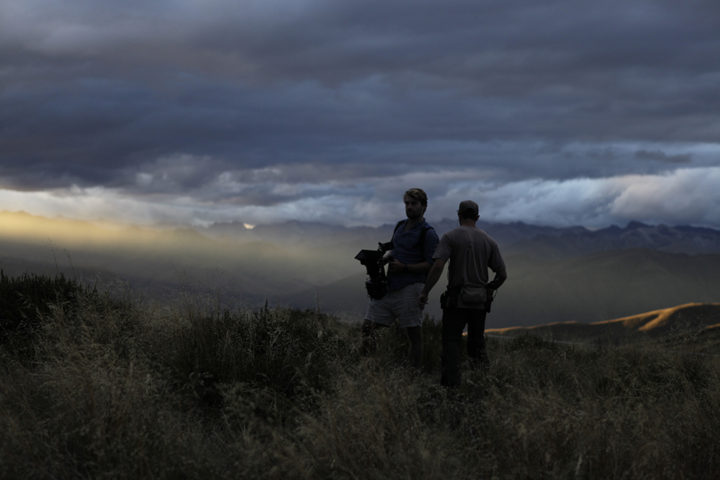 Shooting remotely in New Zealand
So far the New Zealand film industry has weathered the Covid 19 storm relatively well.
For most of the past year we have been operating under Level 1 on a four stage alert scale. In effect this has meant no restrictions on filming activity. Life has been pretty much normal in New Zealand.
From time to time, there have been small local outbreaks in Auckland, which is the main entry point into New Zealand, but so far these have been contained with brief local lockdowns and aggressive testing and contact tracing.
But it has meant that our borders have remained closed to mostly everyone except returning Kiwis, who must all quarantine for 14 days on arrival. There have been some key off shore crew and cast working on larger scale productions, such as on James Cameron's Avatar films and Amazon's Lord of the Rings series, whom have been allowed to come here. But places in the quarantine facilities are limited.
With the vaccine roll out beginning this month in New Zealand, it is hoped that the borders may re-open to most visitors by the end of this year (sooner for Australians).
Until then shooting remotely in New Zealand is a viable option and has been popular with off shore production companies and advertisers keen to take advantage of our Covid free status and lack of restrictions. Big Pictures has been involved with a number of remote shoots including with San Francisco agency Muh-Tay-Zik/Hof-Fer for Niantic's Pokemon. Rian Johnson (Star Wars-The Last Jedi, Knives Out..) directed the action from LA. The shoot was live-streamed to Rian and his DP, Steve Yedlin, in LA and to agency and clients in North America, Asia and Europe.
With advances in internet coverage it is now possible to shoot remotely almost anywhere in New Zealand.