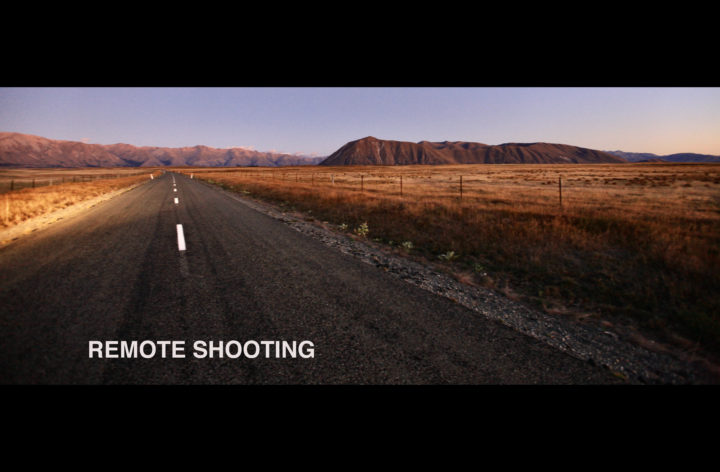 Remote Shooting
The New Zealand film industry is back!
In response to the international Covid 19 pandemic, New Zealand closed its borders to all non New Zealanders from 20 March and shortly afterwards went into a very restricted lockdown.
But by "going early and going hard", New Zealand has done well in getting on top of the virus. There have been only a handful of new cases in the last few weeks and only around 20 active cases remain in the whole country.
Shoots involving up to 100 crew and cast are now permitted indoors, with larger numbers outdoors, subject to certain protocols around contact tracing, distancing, hygiene and so on.
Regional travel is now also allowed, opening up locations throughout New Zealand.
That said, it may be a while longer before our borders are open again and regular international flights resume.
In the meantime there are a range of tools that can help off shore producers shoot remotely on New Zealand locations without the need for actual boots on the ground.
These include Moxion.
Moxion is a thoroughly road tested live streaming tool via Qtake which enables production companies, agencies and clients anywhere in the world to view footage as it is being shot in New Zealand in real time. It's secure, encrypted and can stream from up to 4 cameras at a time, with less than 1 second latency, to up to 16 different recipients. The streamed footage can be viewed on iPad, Apple TV and browser applications.
As well, Moxion Immediates is connected directly into Qtake and automatically uploads from the on-set system, making clips available for review within 90 seconds of being shot. Immediates enables the director or other remote crew to be able to look back and see exactly what the camera has shot on set, organised by shoot day or scene and take.
For our part, Big Pictures can offer world class DPs and shooting crew to work under your direction or can also connect you with local directors.